Amplified Indoor Antenna
SV 9465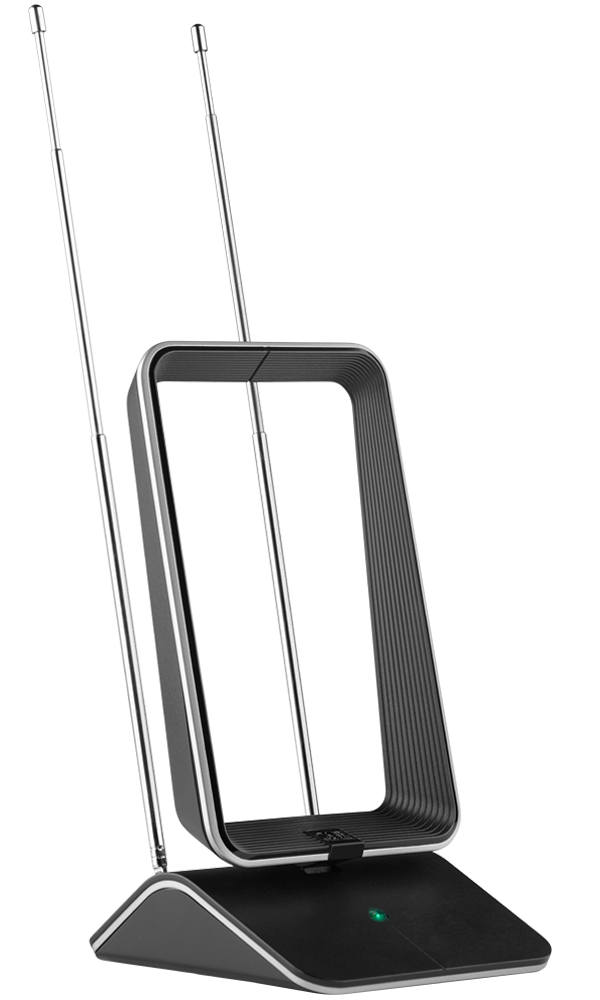 Amplified Indoor Antenna
SV 9465
Excellent reception of Digital TV
4K Ultra HD Compatible
Automatic Gain Control
3G/4G/5G Filter
Enjoy perfect reception of digital television
Modern One For All antenna optimized for reception of 4K Ultra HD digital TV signals. For best performance we recommend to use this antenna within a range of 25 km from your nearest transmitter.
Image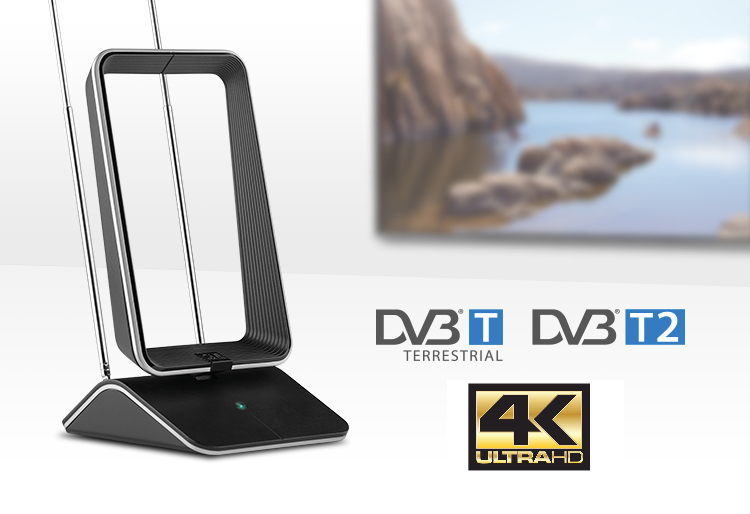 Ultra HD Television
This indoor antenna is compatible with DVB-T/T2 programmes broadcast in 4K Ultra HD format.
Image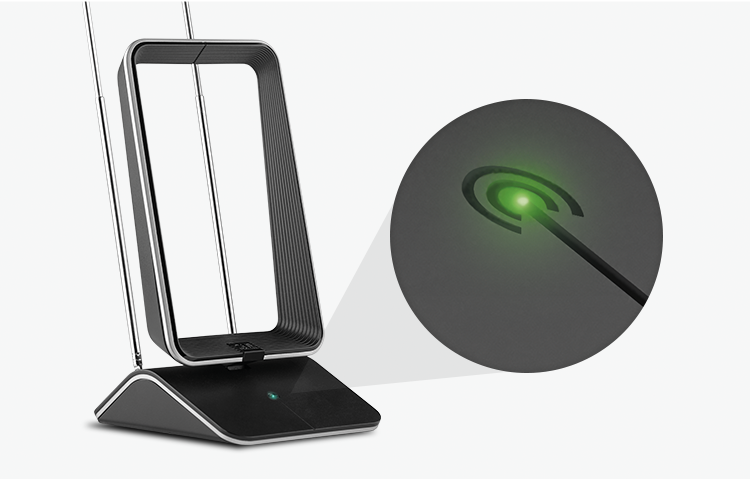 Automatic Gain Control
The required level of gain changes from time to time. Automatic Gain Control ensures the correct gain level at all times.
Image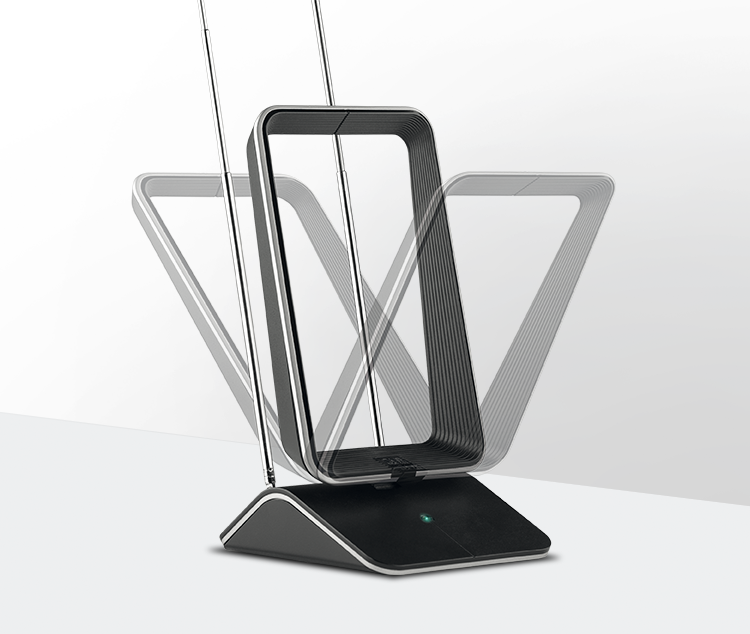 Fully tiltable for crystal clear reception
Following a modern design, the telescopic antennas are adjustable for optimal reception.
Image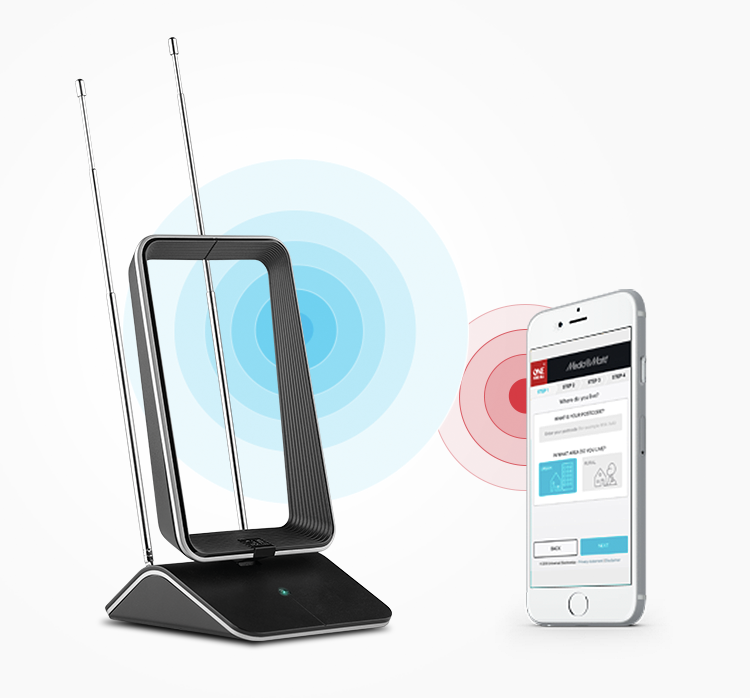 Ensure the best reception
Minimal interference thanks to the active noise reduction filters. Including 4G & 5G block filter for crystal clear reception.
Image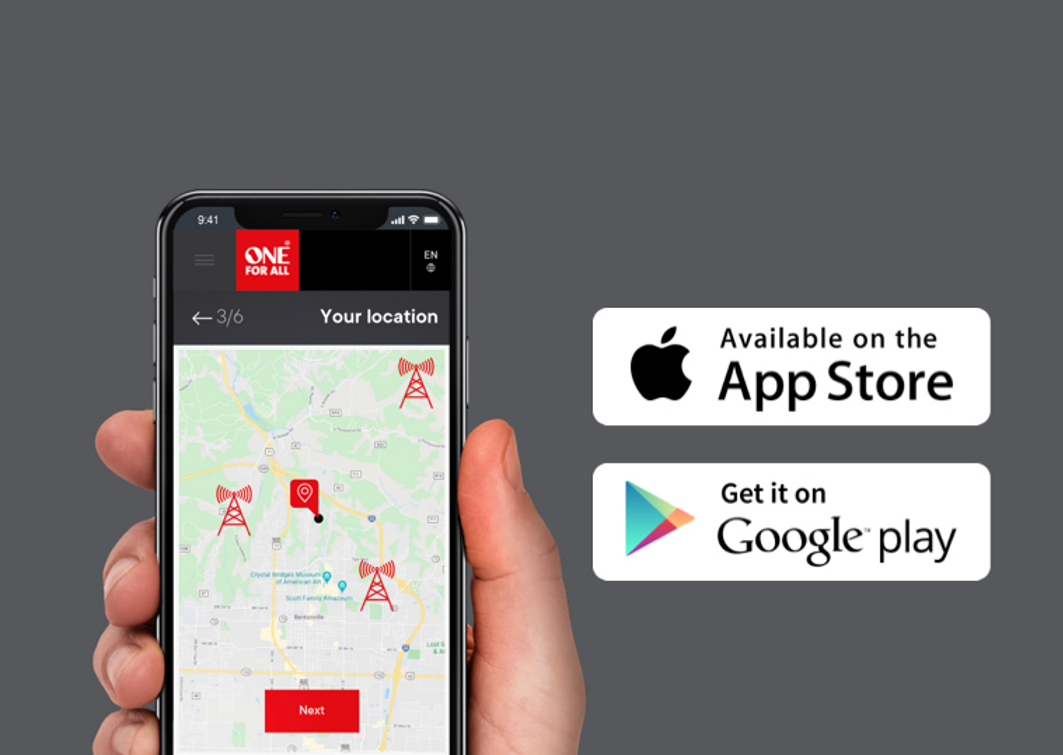 Download the free Assistant app
A free app is available to easily set up your antenna finding the best placement to get your favorite channels. 
This innovative AR app will guide you through every step to install your One For All antenna.      
Get it on Google Play or download on the App store
Specifications & details
Digital Quality
HD Ready
Full HD
4K Ultra HD
Distance to Transmitter (km)
Signal Clear Technology
✔
Automatic gain control (AGC)
✔
Coaxial cable (meters/feet)
1.5 / 4.9