Future-ready to guarantee the best TV reception possible
5G is here, which is great news for mobile networks. However, the implementation of this new 5G mobile data network is having a huge effect on our TV trade. Why? Because to free up bandwidth for the 5G phone network, digital terrestrial TV frequencies are being reduced or removed causing possible interference with TV reception.
From now on, only Freeview (DVB-T2) / UHF TV signals up to 700MHz are going to be used. This is going to result in many TVs having poor signal quality, as they will still receiving the former frequencies as well. On those former frequencies, there will be interference from 5G, therefore only TV aerials with a 5G blocking filter will be able to guarantee the best television reception.
In this blog, we would like to tell you about how we, at One For All, are ready to combat this 5G signal interference with our new TV aerials that are completely future-proof.
5G filter technology
At One For All, all our amplified TV aerials  and boosters have been designed with built-in 5G filter technology to prevent interference from any 3G, 4G and 5G mobile signals. Our modern TV aerials are able to filter out all unwanted signals to ensure that only the TV signals will be left, which means customers will be able to watch their TV with a perfect picture and sound.
"With more and more people using 5G, the risk of interference on your TV signals is getting substantially higher"
Innovation in design
We are the proud winners of several Red Dot Design Awards, one of the world's largest and most renowned design competitions. Being market leader in the design of innovative TV aerials, we stay one step ahead of the competition by setting the latest trends.
Next to an innovative design, our cutting-edge  TV aerials with 5G filter have unique features such as multi-directional reception technology, Signal Level Indicator or Automatic Gain Control. The TV aerials with a built-in 5G filter are easy to install and have extraordinary reception ranging from 3 to 25 miles. In addition, each aerial ensures minimal interference thanks to active noise reduction filters.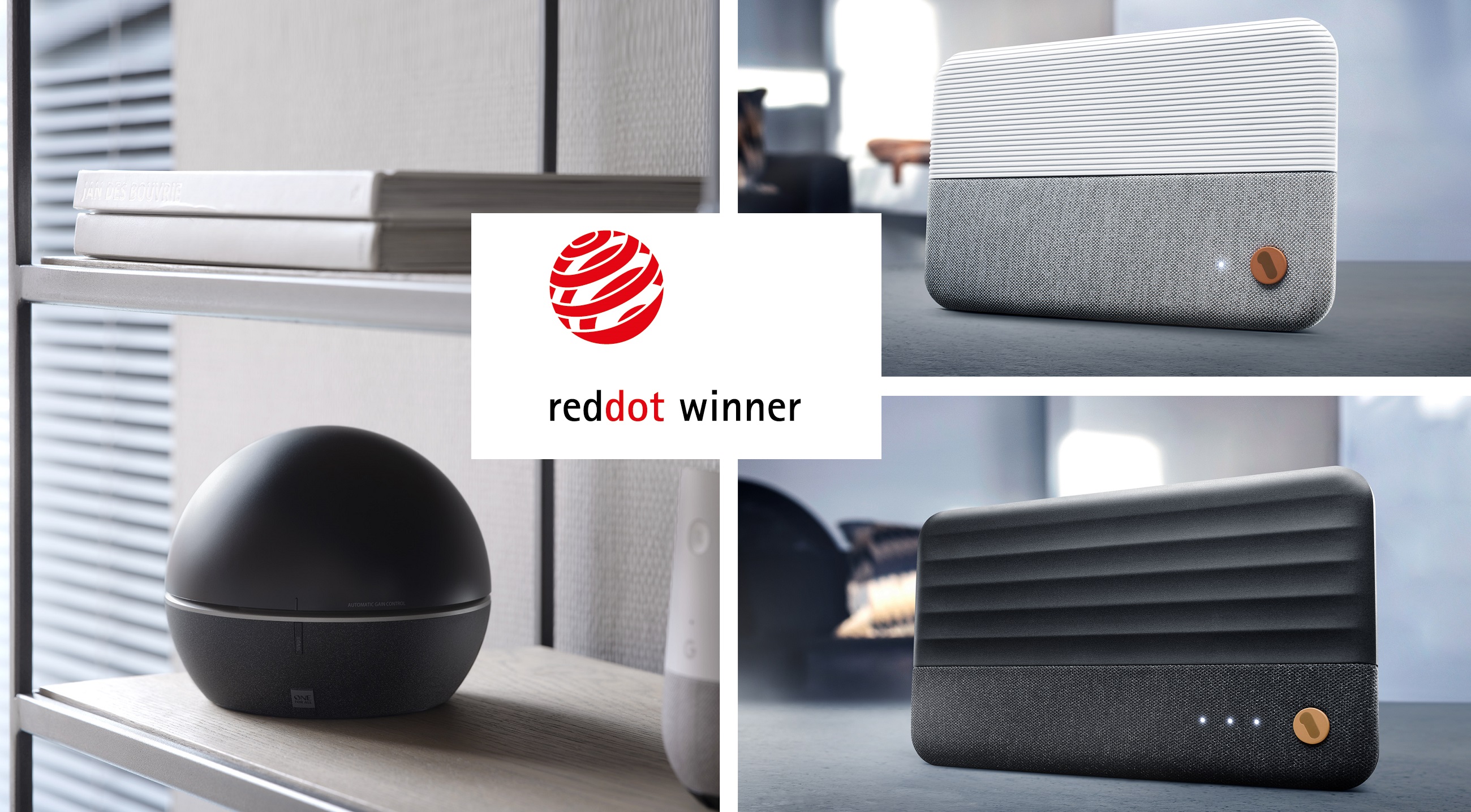 EU certified
At One For All, we strictly follow all EU regulations on safety and that is why all our TV aerials with 5G filter are also fully compliant with the EU 2014/53 Red Safety Directive (RED). In fact, we were one of the first companies to implement this standard. You can always feel assured that all technology is of the highest quality, as we are a company you can trust.
Eco-friendly packaging
Not just 5G ready, we want our TV aerials to be completely future-ready. That's why we have also introduced plastic free packaging to help lessen the impact of plastic on the environment. To coincide with the release of our new 5G filter TV aerials, all our products will now be packed in paper/pulp trays that are made from recycled material. Protective plastic bags for the products will be replaced by paper wrapping. We will also pack our accessories in paper envelopes/boxes as much as possible. Most importantly, all our products which have packaging that is completely free of plastics, will receive our special One For All Green Packaging logo. Easy to recognize and a great selling point.
Available now
Our future-ready TV aerials are currently being introduced all across the EU and UK. The biggest benefit for you as a retailer is that these TV aerials guarantee no interference from 5G signals, which means happy customers and less returns.
Contact us for more information and availability.