What is a VESA mounting standard?
When wanting to mount a TV to the wall with a bracket it is hard to miss the term wall mounting VESA. But what is VESA? The purpose of the VESA standard is to define the mounting measurements for flat displays like flat TVs and monitors. The mounting interface standard distance is the distance in mm between the four mounting holes on the back of a screen (measured horizontally x vertically). This standard has been adopted by most TV brands for TV brackets and wall mounting systems.
How can I find my VESA size?
To find the right size of VESA mount to your TV you can do two simple procedures.
Look in your TV user manual.
You can also measure it out yourself. Just measure the size from hole to hole on the back of your TV
VESA mount sizes are always expressed in horizontal x vertical.
Below an example on how to measure the VESA size to mount your TV: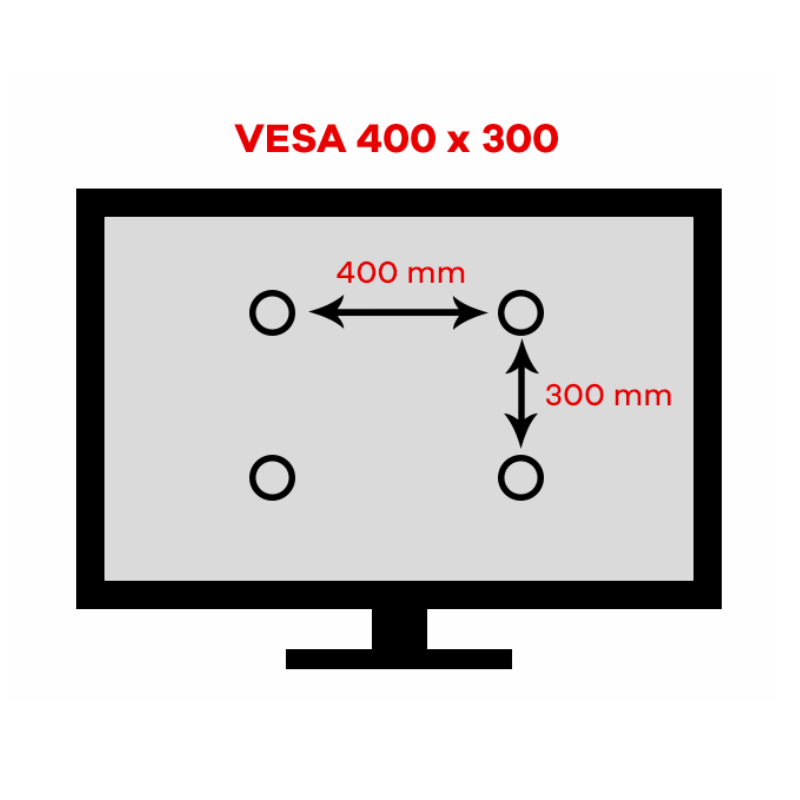 The horizontal measurement of the distance between the holes is 400mm, the vertical distance between the holes is 300mm. This means that the VESA size of this TV will be 400x300,
On the One For All bracket packaging you will always find which VESA wall mount size the bracket has.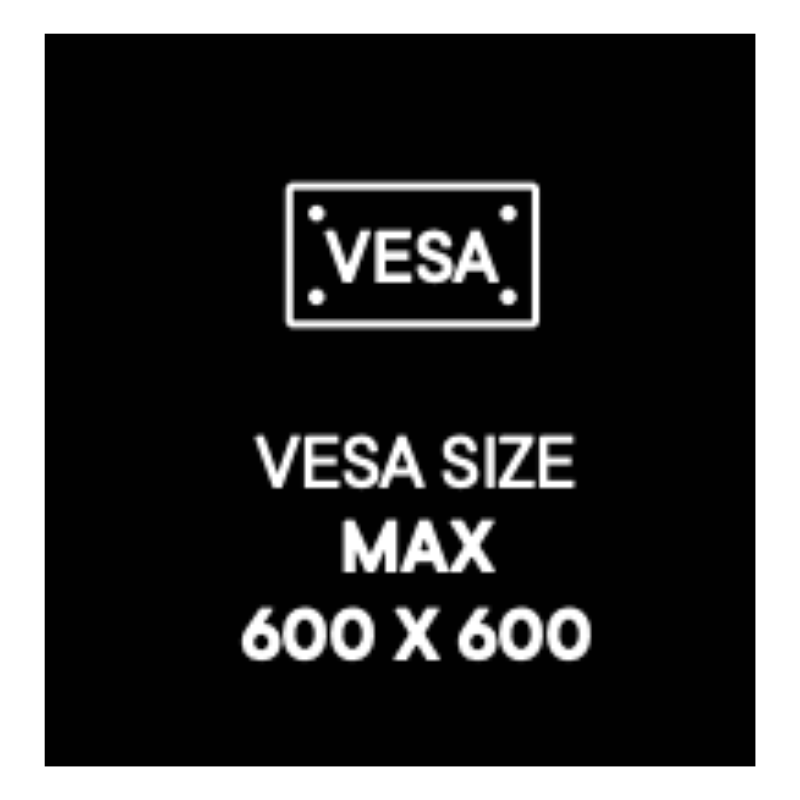 A range of One For All brackets for every VESA size
For every VESA size there are One For All brackets. Below we have linked all the different VESA sizes, so all you have to do is decide on which style and functionality you want your bracket to have.
Universally adjustable VESA
Some of our brackets are universally adjustable in VESA size. This means that you can adjust the brackets horizontally and vertically to make it fit any VESA size it needs to fit. This makes it easy to make the bracket fit any TV. And when switching TVs you won't need a new bracket, just adjust the VESA size of your universally adjustable bracket to fit your new TV.
Find your universally adjustable VESA bracket:
VESA in summary
To sum up, VESA is a standard for the distance between holes on the back of your TV with which you mount your TV to a bracket. The size is measured in mm and will always be measured horizontally x vertically.
Need help by mounting your bracket? Make sure to read our blog on How to wall mount a TV | One For All
Find the right bracket for your TV
With our bracket selector you can easily find the right bracket to for your VESA mounting size. Just choose the function you want the bracket to have, for example turn. Then click next and select the brand and size of your TV and which type it is, The bracket selector will then generate the best choices for you.